Job Costing
Job costing is the beating heart of the entire project life-cycle. It is the hub for all job financials, documentation and projections. All of your critical information is held neatly against one job number for ease of access and continuity throughout your business.
Benefits
Tracking costs and billing for complex or lengthy jobs with the Project Manager Workbench, providing project managers an easy way to analyze revenues and profits, access records and run reports.
Job Cost accounting software is fully integrated, reports are automatically generated and e-mailed, keeping projects on track.
Creating new jobs fast by using any past job as a template.
Allows flexible departmental personnel to share service work orders.

Easily project cost-to-completion at any time.

Job Cost accounting software defines cost codes on a job-by-job basis.

Simplify the billing process with job cost codes that interface with invoicing.

Quickly compare budgets to actual data in real time.

Store unlimited number of authored notes on job, cost code or billing item records.

Record in-house expenses in the job journal for costing and billing purposes.

Open an unlimited number of jobs per project.

Estimates and quotes – prepare them using your rate cards and mark-ups

Budgeting – keep continuous track of costs incurred and time spent

Job Bags – containing the client service, production and finance information you need to manage the job efficiently

Purchasing – control the purchasing power of your team members with authorization limits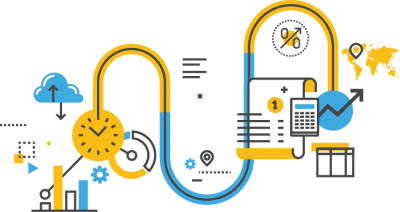 We work as a single united team with market leading firms around the world and give our clients the highest quality advice possible.