Responsive Design
Build a customer friendly solution that is easy to use on any platform.
Your customers are not all the same. Some hang out on their phones, others still prefer using their laptop.
That's why we provide a cross-device solution that gives your users a consistent experience across all platforms.
Leaders in Agile Development
We are good at what we do. In fact, 100,000 developers around the world rely on eCrea8tive in-house made Agile Software to deliver thousands of projects every year. So completing your project won't be a unique achievement. Instead you will be simply joining our long list of happy users.

Full-Stack Developers at your Disposal
Work with our skillful full-stack web developers. We manage web development projects with the latest technologies, ensuring that you deliver a unique experience to your users. eCrea8tive ́s full-stack web developers specialise in the following technologies: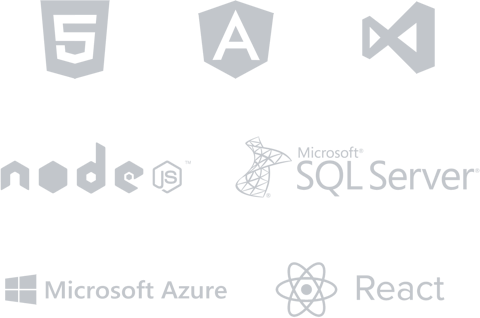 Verticals
Working with eCre8tive ensures that your solution is adapted to your industry, thanks to our expertise working for leading companies in the following verticals:
Get the Software You Want